Personalized Mints, Custom Printed Candy Wrappers, Wedding Favors, Advertising Candy
Questions? Want to order by phone?
Call Now 1-800-303-0965

Free FedEx Ground Shipping!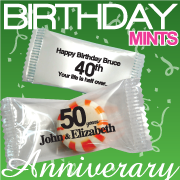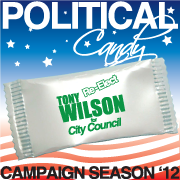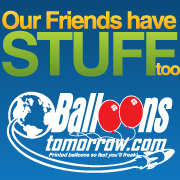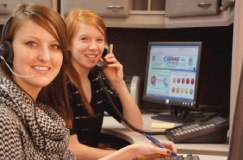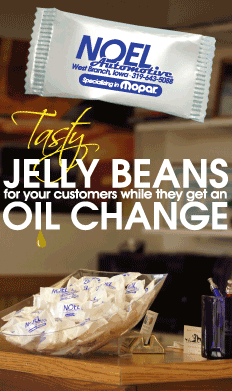 Custom Printed Candy Wrappers Filled With A Delicious Candy!
Wedding Mints - Personalized Candy - Promotional Candy
Personalized candy wrappers with a delicious candy inside are great for parties, special events, wedding favors, giveaways, grand openings,
low cost advertising and promotions or anywhere that you want to have a message that keeps on giving and tastes great!
At Minnie Mints we have our own candy factory and we custom print your candy wrappers with your own logo or message! Custom printed candy wrapper on the outside - juicy candy on the inside. Promotional candy for any purpose, weddings, business, events and special occasions.
Customized candy adds that personal touch and flair anytime you want to be distinctive and unique. Our personalized candies are low cost, high quality mints and candies and we custom print the wrapper to your exact specifications. Advertise your event or special occasion with a tasty treat.
We can custom print candy wrappers filled with your choice of delicious red starlight mints, spearmint scotch mints, chocolate coated mints, scotch mints, fruit starlight candies or jumbo jelly beans. Use as advertising business candy, wedding candy or just because!
1-800-303-0965 Mon-Fri 8am-5pm CST

Website design and hosting hosting provided by: Adtastic Hosting
Red Starlight Mints
Jumbo Jelly Beans
Spearmint Scotch Mints
Chocolate Coated Mints
Scotch Mints
Questions? Want to order your personalized candy by phone? Call Now 1-800-303-0965
Assorted Butter Mints
Choose from 6 tasty candy flavors and we'll custom print the outer wrapping with your own personalized message!
Buttermints - our most popular candy!
Buttermint candy is the most popular choice of candy for your personalized wrappers. In fact, we started carrying buttermints because so many of our customers kept asking for them. One large buttermint flavored candy is in each customized candy wrapper and the buttermint candies are in 4 different colors so chances are no two are the same. Choose a clear or white wrapper and we will personalize the candy wrapper with your custom message or logo and place a tasty buttermint candy inside! Buttermint candy as low as .09 each!

© 2014-2015 Minnie Mints. Have questions or need help? Call 800-303-0965 mon-fri 8am-5pm CST